Evaluating the Opportunity: Your Role as Founder
We offer flexible and customized models to suit your priorities and serve your needs
Bluespring Wealth partners with the industry's top firms by making investments that range from partial majority interests up to 100% acquisitions. Each opportunity is fully customized to the goals and objectives of a prospective partner. Our partnerships are designed to protect what you've built and help you take the next step in your journey. Together we'll develop a plan that will:
Ensure your clients are taken care of.
Preserve your firm's culture and benefits for staff.
Optimize the value of your business.
Secure your legacy for the future.
The following chart will help explain this cycle and give you a better idea of how the different partnership models operate.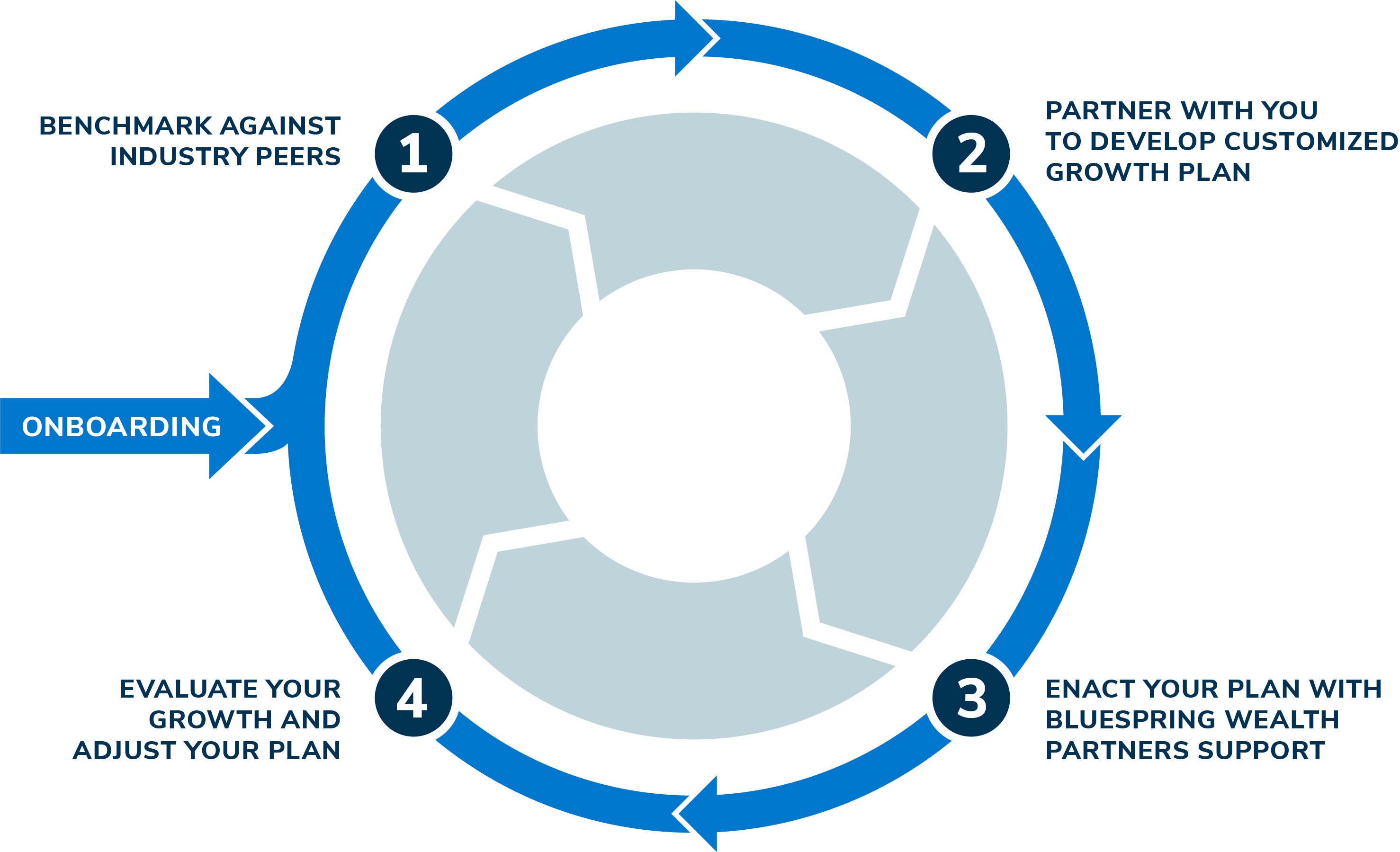 Partial Ownership
Sell a majority stake today while retaining an interest in the future growth of the firm

Reduce your financial exposure to the business without selling 100%

Achieve the varying objectives of partners/owners with different time horizons, goals, and financial aspirations

Unlock the challenging succession question of how to 'sell' to a successor who may not be able to pay market value for your equity

Leverage Bluespring wealth's partnership and resources to enhance the value of your equity over time

Alignment for growth through a true partnership
Full Ownership
Maximize the value of what you have built while ensuring that your legacy and the promise you've made to clients and team members live on

Reduce your financial exposure to the business as you begin a transition process on your terms

Get paid market value for your firm while ensuring that your successors and the next generation of leadership have an unparalleled opportunity for success and wealth creation

Institutional partnership to help fill the void you leave behind to ensure that your business is prepared for the years ahead
Complete the following form or call us to continue the conversation.
Thank You
Your submission has been received.
Okay
×